Hey guys! I'm really excited to be on the blog tour for The Tokyo Cover Girls by Jackie Amsden (May 1st 2016 by Jackie Amsden)! Here's more about the book!
~*~*~*~
New York has Jacobs, Paris has Chanel, Milan has Versace and Tokyo has . . . Hello Kitty toilet plungers? With its cute-obsessed catalogue and magazine market, anyone who is anyone knows that modeling in Japan means being at the bottom of the fashion industry. Blake, Jess, and Hailey are doing their best to survive yet another casting where pigtails and toddler-impressions are a must when they stumble upon the opportunity of a lifetime. The prestigious Satsujin company has selected them to compete for a campaign that will transform the winner from commercial nobody to haute couture superstar faster than you can say Vogue Italia.

Amazon | Kobo | iTunes




Barnes & Noble | Goodreads
~*~*~*~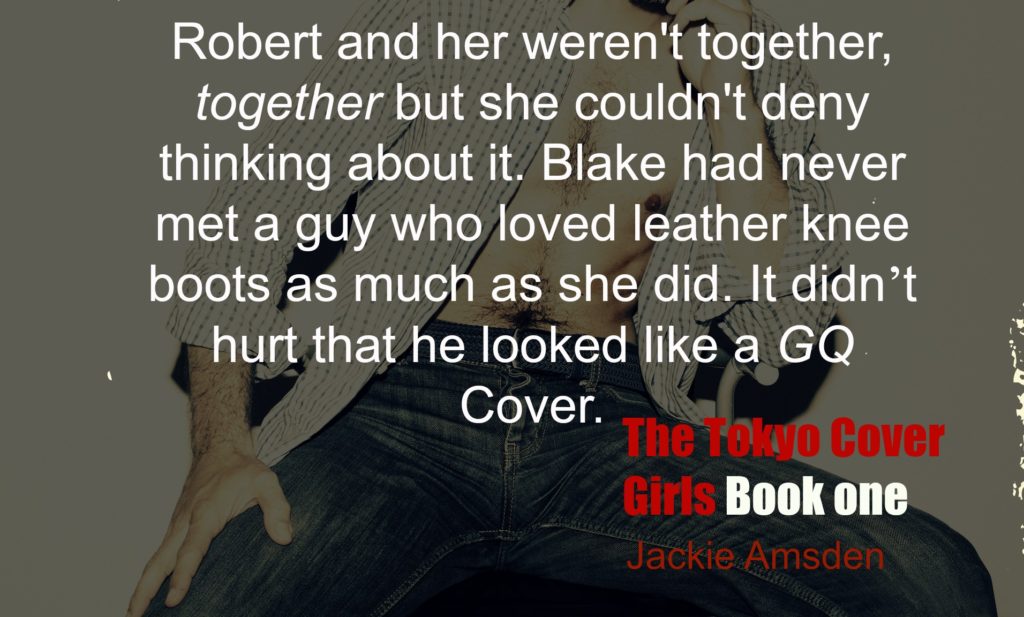 ~*~*~*~
About the Author:

Jackie Amsden worked as a fashion model in China, Japan, and Taiwan before retiring at the age of eighteen after one too many agent threats, nude photo shoot requests, and self-loathing-induced Pocky binges. If you'd like to learn more about her decent into the darker side of Asia's candy-coated modeling industry sign up for free installments of her upcoming memoir, Toy Girl, at www.jackieamsden.com.
~*~*~*~
~*~*~*~
Follow the rest of the tour!

September 15th

The Cozy Little Book Nook – Review

RoloPoloBookBlog – Spotlight Post

September 16th

Book Lover Promo – Spotlight Post

Roxy's Book Reviews – Spotlight Post

September 17th

The Phantom Paragrapher – Review

September 18th

VampyreLady's Cover Reveals, Blog Tours, New Releases & All Things Bookish – Spotlight Post

Live to Read – Promo Post

September 19th

Alice's Book Vault – Promo Post

September 20th

The Procrastinator's Corner – Review

September 21st

Down the Bookhole – Spotlight Post

September 22nd

Bookrantings – Review

September 23rd

YA Book Divas – Review

September 24th

Little Miss Trainwreck – Author Interview

Book Lovers Life – Spotlight Post

September 25th

YaReads – Author Interview

September 26th

Lekeisha the Booknerd – Review

September 27th

The Book Beacon – Guest Post

Pandora's Books – Promo Post

September 28th

Just One More Chapter – Spotlight Post

Noshelfcontrol – Author Interview
~*~*~*~